Empowering Resellers with Unprecedented Control and Customisation
In a bold move that sets a new standard in the VoIP industry, Giant Communications Ltd is proud to announce the launch of its White-label self-service VoiceCloud Portal Management system. This innovative platform is designed to give resellers full control over their white-label VoIP solutions, complete with customisable skin options, color schemes, and personal branding opportunities that include custom logos and vanity SIP hostnames.
Intuitive Customisation for Distinctive Branding
Understanding the importance of brand individuality, Giant Communications Ltd has engineered a portal that simplifies customisation. Resellers can now tailor their VoIP portal to reflect their brand's unique identity with just a few clicks. From aesthetic alterations to functional configurations, the platform's flexible design parameters ensure that every reseller can offer a distinct experience to their clients.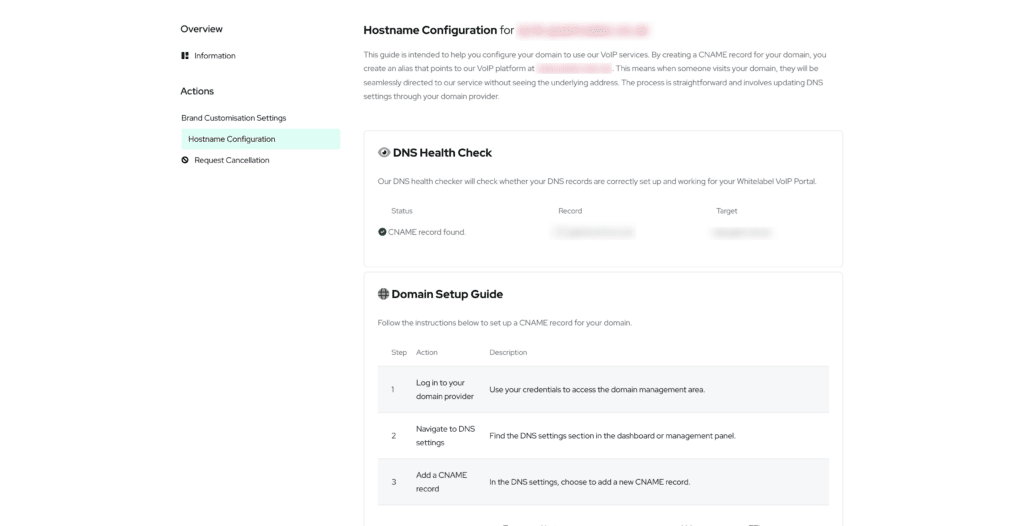 User Experience at the Heart of Innovation
The VoiceCloud portal has been meticulously crafted with the user experience as its core focus. Giant Communications Ltd has integrated the latest technology to create an intuitive interface that simplifies complex processes. The result is a seamless interaction with the portal, ensuring that resellers, regardless of their technical know-how, can manage their services effortlessly.
A Testament to Dedication and Quality
This launch is more than just an addition to Giant Communications Ltd's suite of services—it's a demonstration of the company's dedication to its customers. "We built this platform out of love for our resellers, and with a deep understanding of their need for autonomy and efficiency in service delivery," says the Director of Giant Communications Ltd. The platform is a testament to the company's commitment to quality and customer satisfaction.
Streamlining Operations for Reseller Excellence
The VoiceCloud Portal Management integrates seamlessly with existing infrastructures, offering resellers a robust solution to manage their VoIP services effectively. This integration translates to enhanced operational efficiency, superior service delivery, and ultimately, satisfied end-users.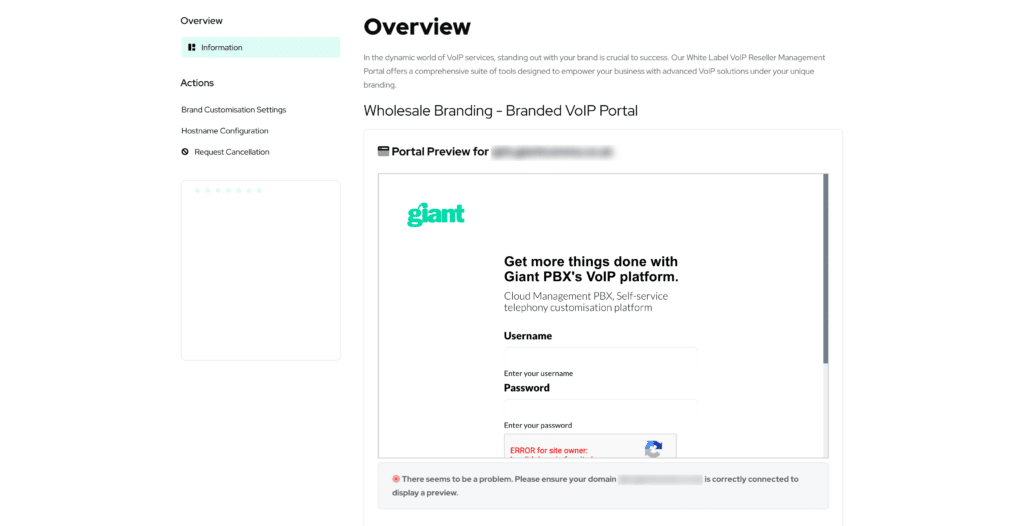 Conclusion: A New Era for VoIP Resellers
Giant Communications Ltd invites resellers to experience the future of VoIP service management. With the launch of the white-label solution, the company reaffirms its role as a visionary in the telecommunications sector. For resellers looking to elevate their service offerings and grow their businesses, the VoiceCloud portal represents a monumental leap forward.
Join Us in Shaping the Future
For more information on how to leverage a White-label VoiceCloud Portal for your business, contact Giant Communications Ltd today. Begin the journey of transformation and lead your VoIP services with innovation and a personal touch that your clients will appreciate and trust.